Canine Influenza Resources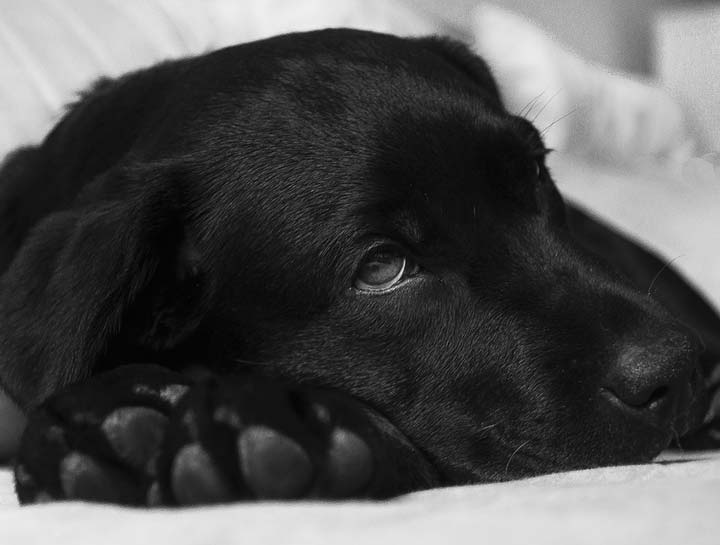 February 23, 2021
What is Canine Influenza and how is it spread?
Canine influenza is a virus that causes respiratory infection in dogs. It is a highly contagious virus that is spread through body secretions of infected dogs whether they appear to be sick or not. Virus transmission can occur from direct contact with an infected dog or with their secretions. The virus can last on surfaces for 48 hours and on clothing for 12 hours. The incubation period is 5-7 days (Kennel cough is 7-14 days). Infected dogs should be considered contagious for 14 days after they develop signs of the infection.
Early in the outbreak, samples were tested for H3N8 influenza, and found to be negative. Now it has been discovered that the virus affecting most patients is actually H3N2 - thought to have originated from South Korean and southern Chinese dog populations.
What are the symptoms to look for in dogs that could possibly be infected?
Cough
Lethargy
Nasal Discharge
Loss of Appetite
Fever
Increase respiratory rate
Influenza symptoms closely resemble the symptoms of Kennel Cough.
How are sick dogs being treated?
There is no treatment specifically for canine influenza. The focus of treatment is to provide supportive care while the infection runs its course. Some patients require hospitalization with IV fluids and further supportive care (antibiotics, appetite stimulants, etc). Dogs with more severe illness such as pneumonia resulting from secondary bacterial infection usually require intravenous (IV) fluids. Supplemental oxygen and nebulization with coupage may also be very beneficial.
How are dogs being tested for Canine Influenza?
Not all dogs need to be tested. In most cases, the history and physical exam findings will strongly support the diagnosis during an outbreak.
To confirm the diagnosis, if indicated, dogs sick for less than 4 days receive a throat swab test (PCR) that checks for influenza viral genetic material.
Dogs sick for more than 14 days receive a blood test that looks for antibodies against the virus in the bloodstream. Dogs that have been vaccinated should not have this type of test because it does not differentiate from antibodies made against the vaccine.

Animal House Protocol
We have seen many cases of dogs which we highly suspect to be infected with Canine Influenza, but we do not currently have any confirmed cases (proven with lab testing). The cases we have seen have been from dogs that were boarded and we have not yet seen any from groomers. We do recommend vaccinating for Influenza if your dog will be boarding, going to daycare, or going to a groomer. Vaccinating your pet also helps the general dog population by reducing the shedding of the virus.
When you call:
We will recommend an appointment with a doctor. Our new protocol is to keep coughing dogs in the car until the doctor is ready for them. It is then up to the doctor's discretion on whether they will see the patient in the car or have them come in to the hospital and straight into a room.
"The Doctor suspects my dog has Influenza, now what do I do?"
If the patient is not going to be hospitalized: It is our recommendation to quarantine the patient at home. Owners should not take them on walks or socialize them. Owners should wash their hands, as well as food and water bowls, with soap frequently. Owners should be careful to limit their own exposure with other dogs since the virus can live on clothing for 12 hours. Changing clothes and shoes before handling other dogs is also recommended.
Will the Influenza vaccination become a part of our core vaccine protocol?
Be prepared for our technicians to ask you what your dogs will be doing and where they will be going. Are they going to be boarded? Are they going to a grooming facility? Are they going to go to daycare or dog parks? It is our recommendation to vaccinate dogs that do these things.
What if they will be boarding at Animal House?
As of now, we will not require the influenza vaccine for boarding at Animal House.
How can I get my dog vaccinated for Influenza
If this is the first time a patient will be receiving the Influenza vaccination, they will need to have it boostered in 3 weeks. There will be the normal vaccination exam charge when they come in for the 1st booster. When they come in for the 2nd booster, we will waive the exam fee and just charge for the vaccination.
When your pet returns for the 2nd booster, they will be brought to the treatment area and have the 2nd booster administered by a veterinarian or technician.
Once the initial series of two vaccines is performed, it will still take your pet 10-14 days to develop immunity to the virus. Therefore, you should plan ahead for boarding and grooming appointments.
---
Text sources:
ISVMA isvma.org 4/4/2015 "News and Action Items."
Chicago VMA www.chicagovma.org 4/3/2015 "Canine Infectious Respiratory Disease Strikes Metropolitan Area."
Image sources:
Virus particles - Cornell University Baker Institute for Animal Health
Diagnosis (dog with microscope) - Shutterstock
Influenza vaccine photo - Kyle Kennedy, The Ledger, Lakeland, FL